And here it is: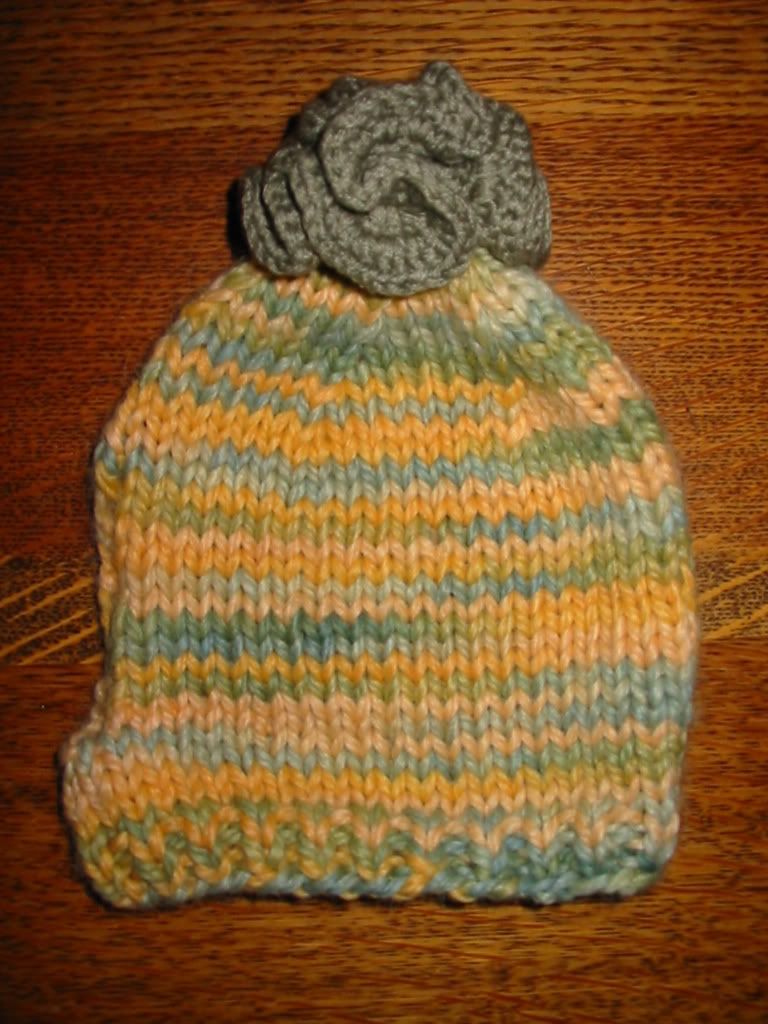 I am quite proud of it for my 1st knit plus crochet project. It looks pretty tidy & the curly crochet flowers on the top are such fun to do. I just hope it works as a gift!
I have also been working on my 'Secret Santa' gift for a virtual friend from
the best parenting site on the web
. It's nearly done too, but I can't really post it on here until after Christmas because there's always a chance that she might look at this. Which is a real shame because I am extremely pleased with it. Ugh, it's frustrating to not even be able to hint at what it is... Actually, I am so pleased with it that I am thinking of making a few more for other female family members.
One of my other big loves is baking & I have also been busy today coming up with a couple of recipes for bakes to do for St Nicholas' Eve & St Nicholas' Day next week. I think I have come up with a
Speculaas
recipe which will hit the spot (just wish I had a speculaasplank to cook them on!) and have invented some speculaas spice muffins that I am EXTREMELY pleased with. I'll be posting them on our Christmas website in the very near future, once my Christmas Matters colleague & I get organised.
Business at our
Craft Matters
shop is going quite well - although it has mostly been very lovely friends who have bought from us up to now. We are trying to work out ways of listing things that will come up in Ebay searches for people who don't tick the 'description' box. I know that Ebay isn't for us in the long term, but I wish we could get it to work to our advantage just now!