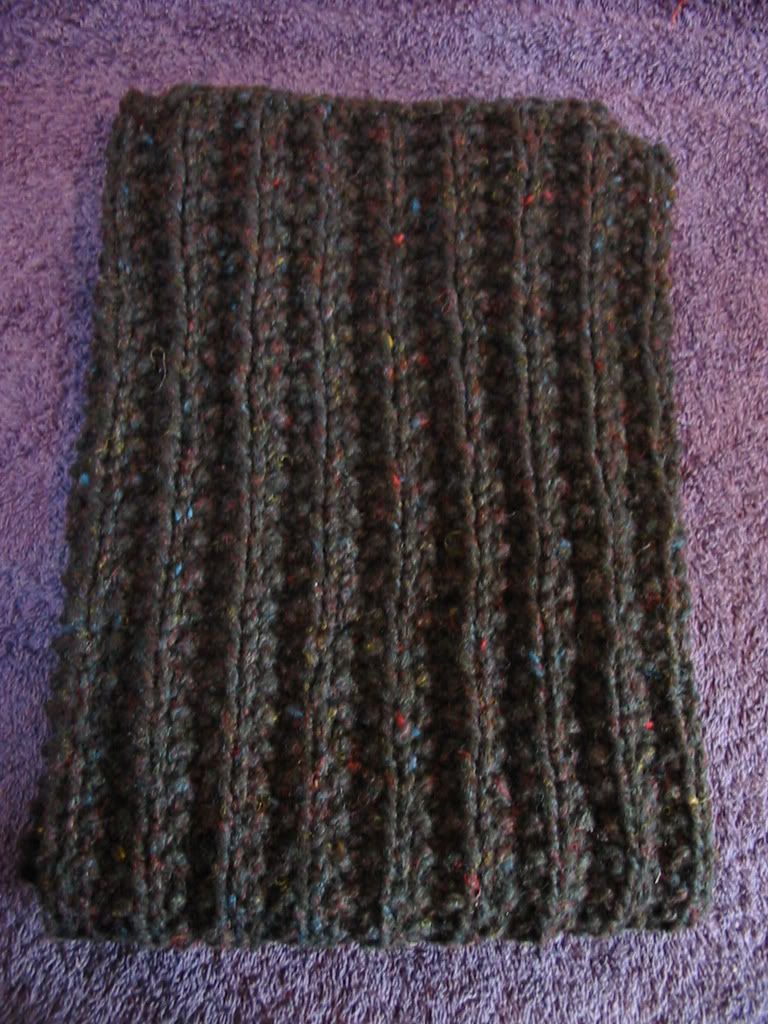 Very pleased to be able to post some completed projects!
This is the scarf I have made as part of my brother's Xmas present. I am very pleased with it - it's probably the biggest thing I have ever knitted for starters (I am not a great knitter!). I love the pattern too - very simple but a bit more complicated than just a straightforward rib. The wool is some gorgeous
Rowan tweed stuff
. It is very black but has some lovely touches of red, blue & yellow in it. Hopefully it will appeal to my brother - otherwise I will wish that I had kept it for myself!!!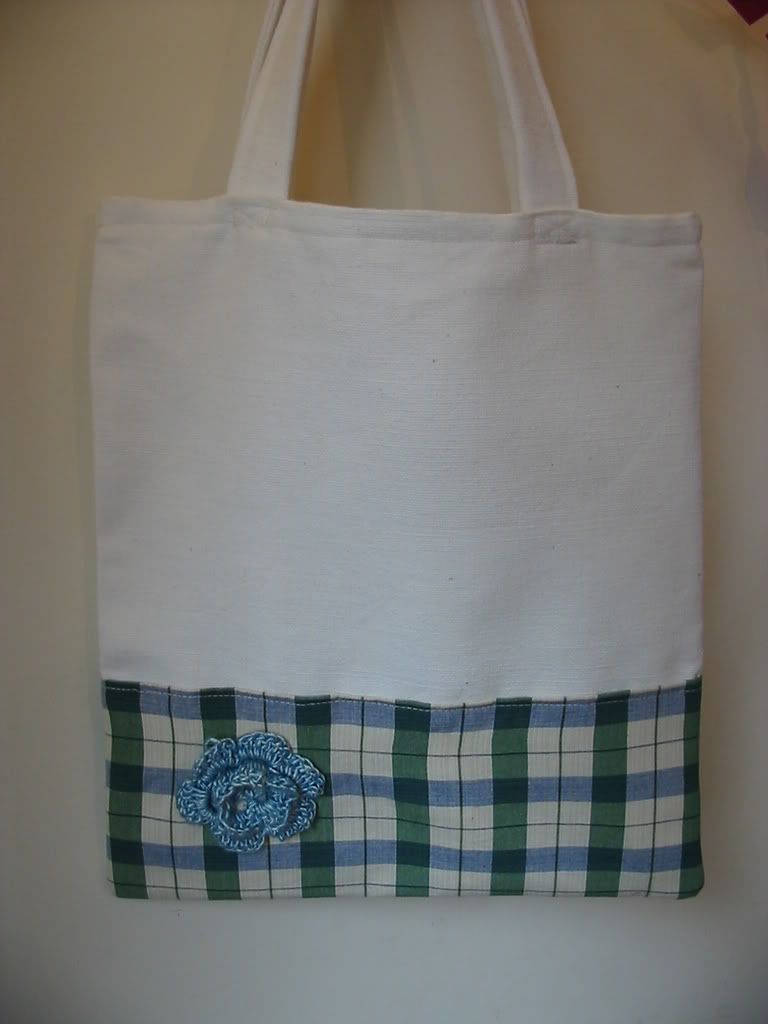 I have been making tote bags for a lot of people based on a pattern than I got from
Simple
Sewing by Lotta Jansdotter
- which is an excellent resource (although strange for an English user to revert to using Imperial measurements). I have used plain white canvas for the main part of the bag & some green & blue check for the bottom panel. I have added different embellishments for different bags - this one has a crochet silk flower which I am hoping wont be too impractical. The yarn for the flower is from
The Natural Dye Studio
and is an absolute pleasure to crochet with. I am slightly addicted to crocheting flowers because they are so quick and easy to do & look so sweet. I finished a couple more last night to give as Xmas brooches/pins & will take a photo to put on here later on today. I also want to make another couple of tote bags like this one - it is great to have my sewing machine out again!
Whilst we were on holiday near York (you can read more about that & see some gorgeous photos in
my partner's Christmas blog
) I made another cutsey bag which I am very pleased with.
I have numerous small girls to create presents for at this time of year (birthdays and Christmas all coming at the same time) so I have another one to do. Fortunately they are pretty quick to do & it is only really me fiddling around with different colours & embellishments that make them time consuming.