Not had chance to post for a couple of weeks because we've been unexpectedly away from home. Before we disappeared off to the homelands of North Staffordshire I was getting ready to post on the bags I had completed. It feels like months ago now, but I am proud of them and hopefully posting about them will motivate me to get on with some more bags. For various reasons I feel like life is completely up in the air at the moment so it's hard to sit down to anything that takes more effort than a crochet hook and some yarn...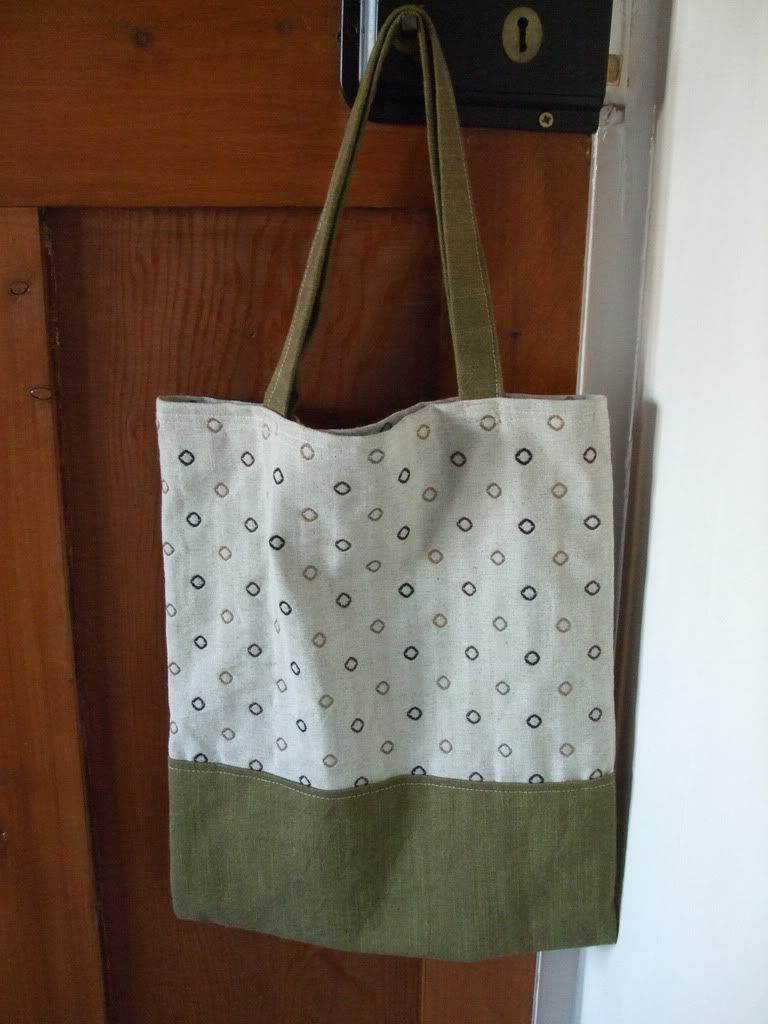 The first bag (left) is just a plain tote - useful for library/school/work books I would say. The fabrics are from the John Lewis furnishing fabrics department (pure heaven). Generally I am finding that furnishing fabrics make better bags because they are obviously stronger material & the designs and colours are just FAR more interesting. The only problem is that my clunky old sewing machine isn't really up to the job of working on them.
The pattern is one I have used before & I like the fact that it is straightforward to make larger or smaller versions and vary the patterns to have longer or shorter handles. This one has longer handles so that you can get them over your shoulder. I noticed that the tote bags I use most are the ones with long handles because having 2 young kids means that I don't often have hands free to carry anything.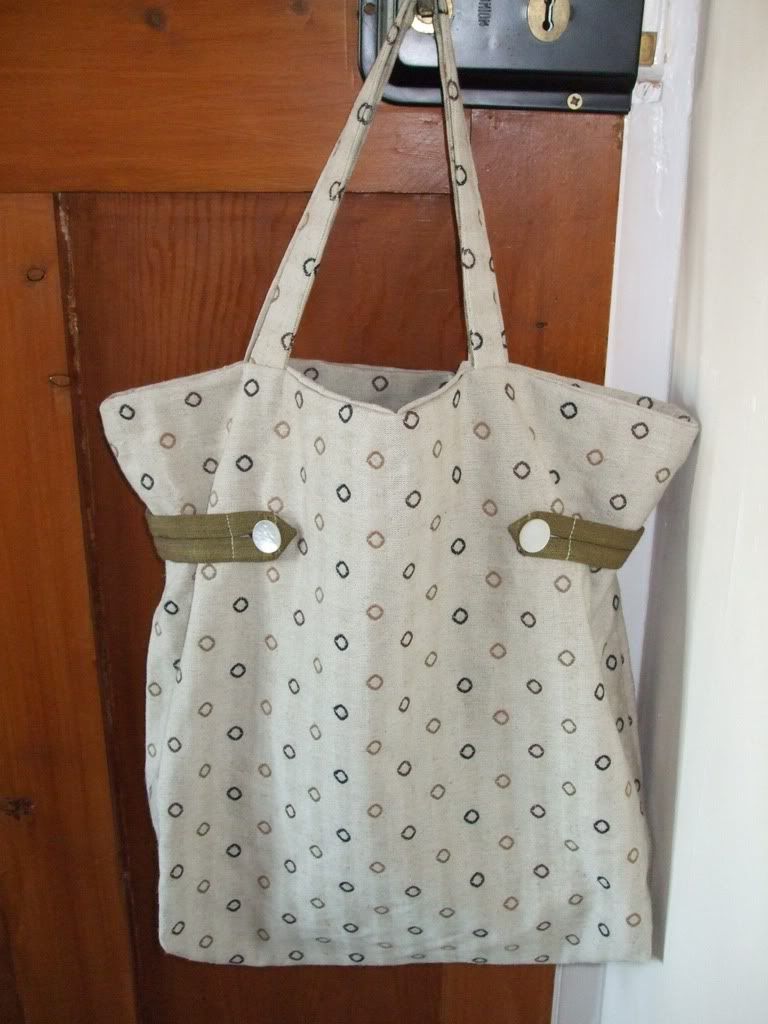 The other bag uses the same fabrics & this time is fully lined. I got the pattern from a book I got from my local library. It's
Bags, Bags, Bags
by Dorothy Wood. It's a little bit dated, but has some nice patterns, tips and ideas (and is currently very good value on Amazon!). I wouldn't say that the patterns were written for a
complete
beginner, but it is a long time since I have done any sewing and I did ok! I am very pleased with it - I especially like the shaping round the bottom of the bag and I liked how easy it was to do the lining, which of course makes it look very smart. The buttons I managed to glean from my grandmother-in-law's old button box, so I am pleased to use them too. The best thing about completing this one is that a) I think the quality of the sewing is good enough to be part of the stock of my Etsy shop; b) I have had some much needed practice on the sewing machine and c) I have learned some really useful techniques for bag making.